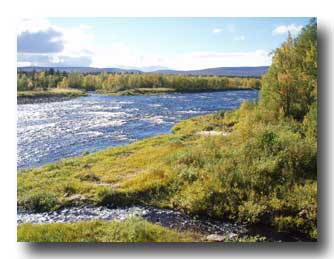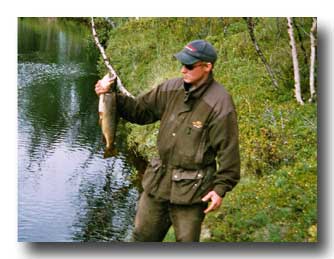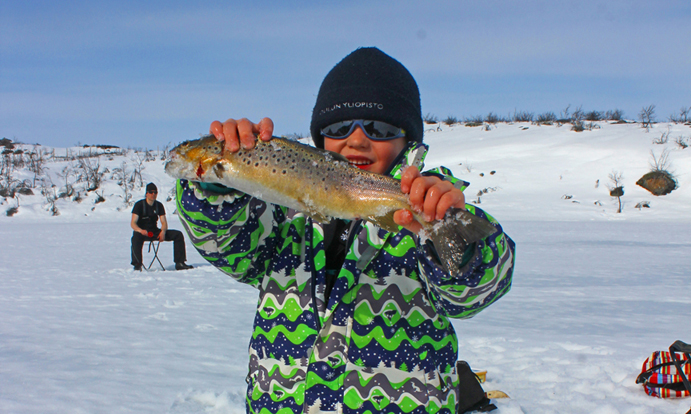 Fishing
Ounasloma has 4 rowing boats for its guests by 13 kilometers long, but only 1 kilometer wide Lake Ounasjärvi. Perches, pikes, trouts and white fishes are the most common fishes in the lake. You can use our boats for trolling. Pikes and perches bite lures also closer the shore line. There are perches and pikes also in other smaller lakes around Enontekio. Best time for fishing in lakes is from June to October.
Besides River Närpistöjoki close to our cabins, many other small rivers flow in surrounding area. Rivers Näkkäläjoki, Vaikkojoki and Periläkoski are under 10 km from Ounasloma. Best time to fish in rivers is from June to August. Trouts and graylings grow up to one kilogram and they bite flies as well as other small lures. Rivers are in peaceful areas and you barely see other fishermen there. You can access rivers by car.
Fishing licence for above-mentioned places is 5 € / day ,10 € /3 days or 20 € / week, under 12 year-old children go free with parents. 18-64 year-old persons also have to buy National Management Fisheries Fee, which is 7 € / week or 22 € / year.
Angling in summer (a rod without reel) and Ice fishing is free for everyone! You can drill a hole through a meter thick ice for example in Ounasjärvi, which is one of the best places to catch perch. Drills and other equipments you can rent from Ounasloma.
Besucher: 32209
Seiten aktualisiert 16.5.2023